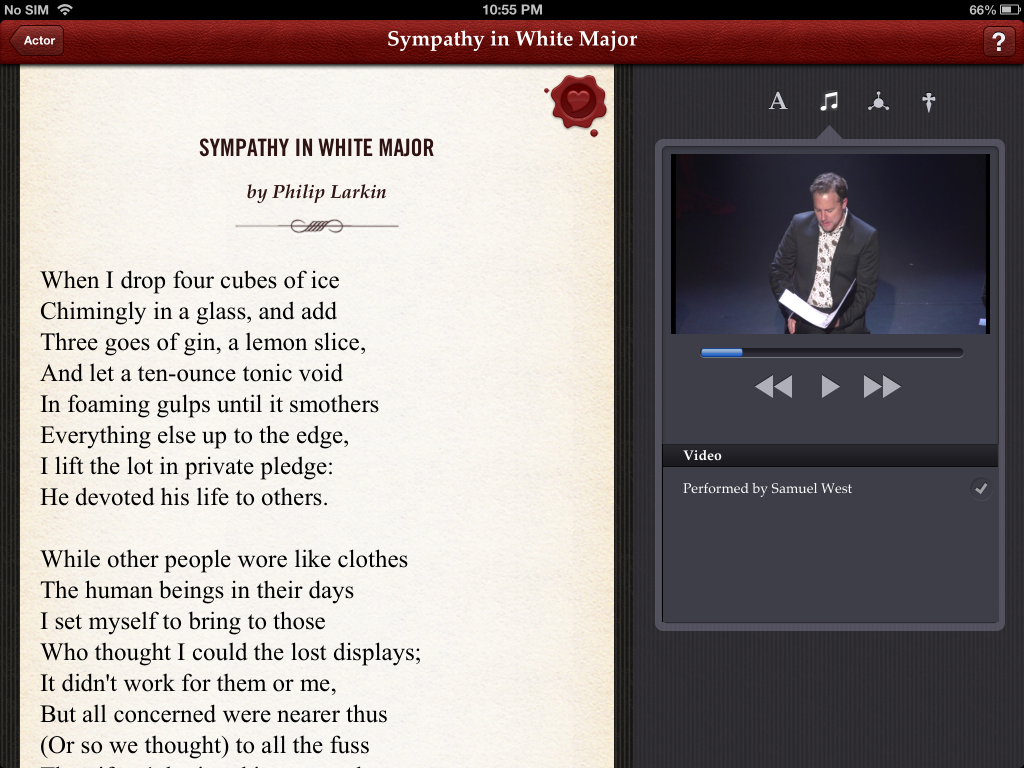 The Poetry App
was recently updated with videos of Sam reading poems by Philip Larkin (via @
thepoetryapp
).
He plays Geoffrey Stonor in the Drama on 3
Votes for Women
, which will be broadcast 15 September
.
The audiobook
For Your Eyes Only
will be released 26 September (
Audiogo
).
Sam has replaced Simon Russell Beale for the 10 October performance of
"Look, Stranger"
at the Oxford Playhouse (via @
GemG1985
).
Last Sunday,
Scene and Heard
shared a
picture
of Sam hosting a quiz fundraiser.
The
Choir of London
toured Palestine in late August (Sam's Twitter, @
exitthelemming
). Unfortunately, some of the musicians were unable to perform at one of the concerts because of checkpoint problems (@
exitthelemming
). Charles Cole's website has some
pictures
from the tour, including
this
one of Sam (via @
schola_cantorum
).
BBC Radio 3 posted a
picture
of Sam, Ian McMillan, Alexandra Harris and Malcolm Sinclair at
Proms Plus Literary
(20 August). They discussed the relationship between Britten's words and music.