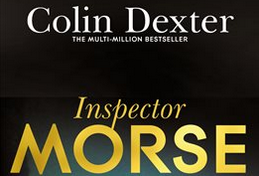 Sam will narrate unabridged audiobooks of works by Colin Dexter: the entire
Inspector Morse
series and the short story collection
Morse's Greatest Mystery and Other Stories
. They will be released as audio downloads in October and December this year (
The Bookseller
).
In May, he
tweeted
that he did the voiceover for a
Jacob's Crackers Crisps
ad:
In April, Sam and his father Timothy West played father and son James and Simon in
The Rosenthals: Eskimo Day
on BBC Radio 4. It is a radio adaptation of a comedy drama by Jack Rosenthal.
Earlier in the month he played the eponymous
Black Beauty
, an Audible original drama (via his Twitter, @
exitthelemming
). It was recorded in March and Sam
tweeted
that it was his first horse role.