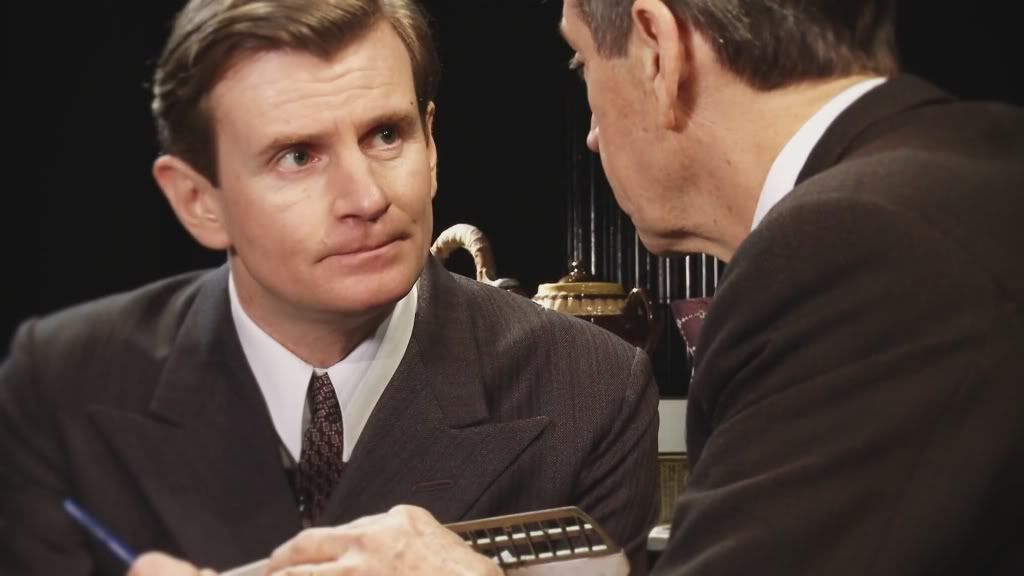 The King's Speech will be
closing
earlier than planned, on 12 May. Charles, who recently joined Twitter, said:
"The King's mouth is to have a sock put in it on May 12. Now look here, shake a leg and pop down to the Wyndhams pronto. #kingsspeechplay"
The play's Facebook page has featured a Q&A with Charles and Jonathan Hyde. They've been asked questions about
touring
and a
pre-performance routine
.
An audio Q&A with the cast can be heard at
whatsonstage.com
.
Some excerpts from recent reviews are below.
The Jewish Chronicle
"Charles Edwards is majestic and vulnerable as the monarch."
Passion for Theatre
"The two lead roles – Bertie and Lionel – are outstandingly portrayed by Charles Edwards and Jonathan Hyde respectively... The chemistry between both characters is compelling."
Glen's Theatre Reviews
"Capturing the pain of public speaking and the frustration this causes this complex man, Edwards delivers a beautifully observed performance."

Robert Tanitch Theatre Reviews
"Charles Edwards, a skilful actor, with an invaluable light comedy touch, judges the stammer perfectly and he is also deeply moving."