Cultural life
interview
with Dan Stevens from the Independent.
Ruth Wilson and Jude Law will star in
Anna Christie
at the Donmar Warehouse from 9 August to 8 October 2011, with previews from 4 August.
Rosamund Pike reads the audiobook of
The Spy Who Loved Me
by Ian Fleming, which forms part of a set of twenty James Bond stories that will be released next year.
Screencaps of Rosamund from the
Burning Palms
trailer
(click thumbnails for full size):
Rosamund and Paul Giamatti, her co-star in
Barney's Version
, have done extensive publicity for the film. Rosamund's interviews include
Black Book
,
Movie Geeks United
,
Screen Crave
,
Examiner
,
Movieline
,
comingsoon.net
and
IFC
. Also, Paul mentioned Rosamund in an interview with the LA Times:
For such an unhappy man, he marries amazing women. Did you have a hand in casting?


I was auditioning these women, and they said, "Oh, yeah, there's this woman Rosamund Pike we're thinking about," and I said, "What do you mean, 'Oh, yeah, there's this woman'? Just cast her!" I have a mad crush on her and have been weirdly obsessed with her for 10 years since I saw her in James Bond ("Die Another Day"). I've gone to England to see her plays. I don't have this thing where I'm dying to work with a lot of people, but she's one of them.
The
Barney's Version
UK trailer
has slightly different footage to the
US trailer
. Some screencaps (click thumbnails for full size):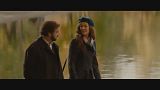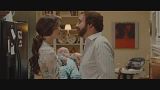 Other awards season publicity: Golden Globe nominee Jacki Weaver has done several interviews to promote
Animal Kingdom
(
comingsoon.net
,
New York Post
,
Movieline
,
LA Times
,
Herald Sun
,
Next Movie
,
Movie Web
,
Scott Feinberg
).