[updated 4 January]
Here is a round up of Sam's performances and events in January.
The fourth (and final) series of
Mr Selfridge
premieres 8 January. Sam (as Frank Edwards) appears briefly in a clip featuring new characters the Dolly sisters (
deadline.com
).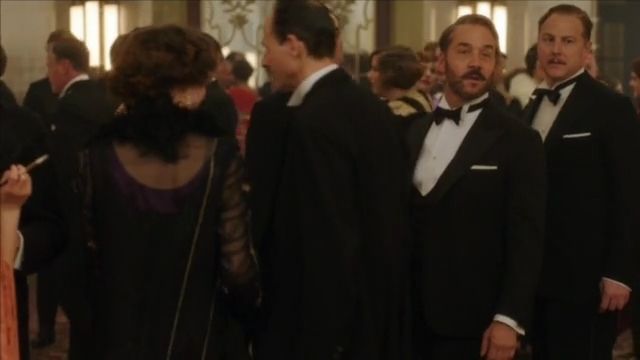 A couple of radio repeats:
Votes for Women
is available on iPlayer until 26 January and Archive on 4
"Attention All Shipping"
will be broadcast 9 January on BBC Radio 4 Extra. In the latter, Sam reads a whole shipping forecast.
**********
In mid December, Sam wrote about Bringing It All Back Home by Bob Dylan for
Ruth and Martin's Album Club
. His piece suggests that whisky is a good drink to go with the album.
Jon Foster from Origin Housing tweeted this picture of Sam receiving a cheque donation on behalf of
Scene & Heard
.
— Jon Foster (@jonfoster) December 3, 2015
Sam, who is a patron of Scene & Heard, tweeted this about one of their recent performances
At

@SceneandHeardUK

. Delighted, as ever. Fave line from Lara, aged 9: "My mum was a flamingo. Loved the colour pink. Wore it every day."

— Samuel West (@exitthelemming) December 3, 2015
The Shakespeare Institute tweeted this picture of Sam as David Garrick. He will perform
Garrick's Ode
with Ex Cathedra, April-May this year.
— ShakespeareInstitute (@ShakesInstitute) December 8, 2015