[updated 27 January 2016]
After Electra
opens at the Tricycle Theatre tomorrow (7 April). The play premiered at the
Theatre Royal Plymouth
in March.
Last week, Sam discussed the production on Extra Edition on 5 Live (
podcast
, 31 March). The BBC's Who's In Today website has a
picture
of Sam arriving at the studio.
Sam plays Sir William Chester in
The
Frankenstein Chronicles. It is a six part drama starring Sean Bean as
Inspector John Marlott. Marlott investigates a crime involving a
mutilated child-like body washed up on the Thames. Filming began late January in Northern Ireland (United Agents and ITV).
He will feature in the second series of
W1A
as Richard Cartright. He filmed for "a few days" in early February (
United Agents
and his Twitter @
exitthelemming
).
Speakers at the
British Theatre Conference
(Central St Martins, 25 April) include Sam, David Eldridge and Laura Wade. Click
here
for booking details.

He will perform Henry V with the Milwaukee Symphony 19-20 March 2016 (via the Journal Sentinel).
[update 27 January 2016: Sam's name is no longer listed on the MSO website for this concert]
He previously narrated the work with the Minnesota Orchestra (video interview with Sam is
here
and screencaps are above) in January with Mark Wigglesworth:
"As spirit-raising speeches go, there are few more stirring than "St. Crispin's Day," one of several excerpts from the play delivered splendidly by Samuel West." (Pioneer Press)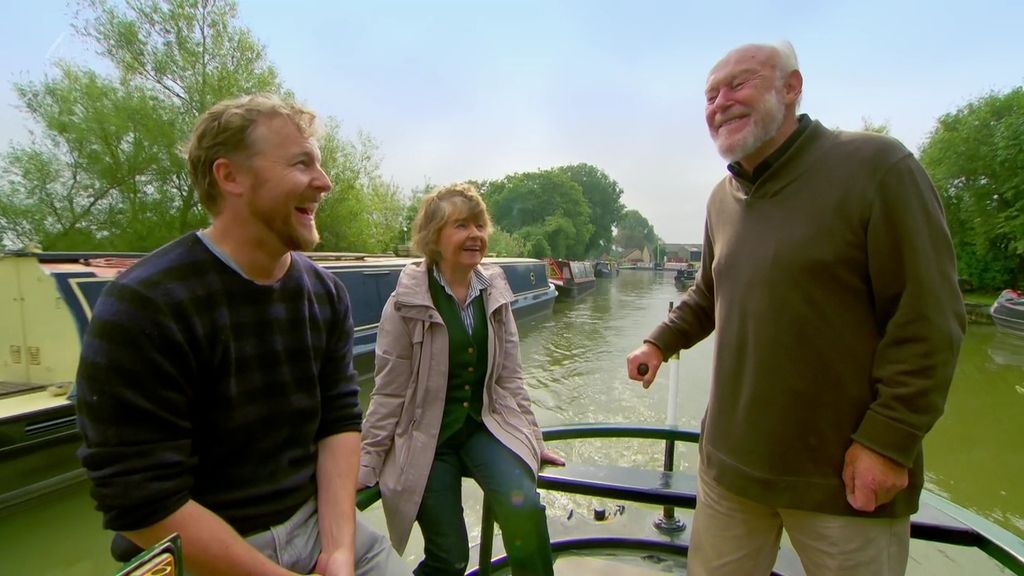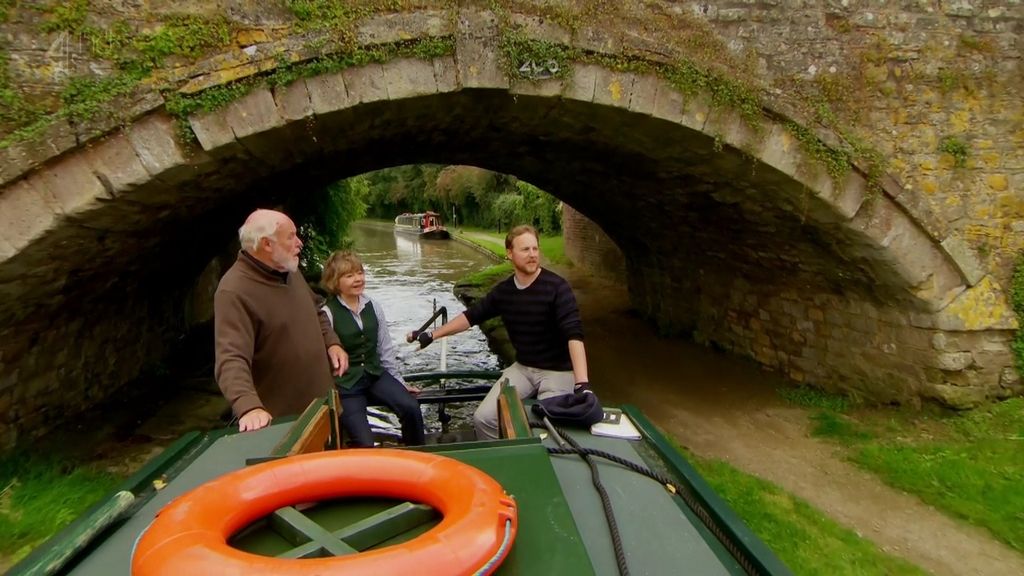 Sam featured in series 2 episode 1 of
Great Canal Journeys
on More 4 (a selection of screencaps is above - click the thumbnails for full size). He joined his parents on the Oxford Canal. The episode is available
On Demand
for one more week.
Sam provided the introduction to the latest
Arts Index
from the National Campaign for the Arts (NCA); he is the Chair of the organisation. Overall, public funding for the arts has dropped since the Index began in 2007/8. This edition of the Index does not feature philanthropy due to a lack of data - the latest Arts & Business survey was conducted for 2011/12, prior to a funding cut.
Recent narration projects: the
Just So
stories were released as an album in March (
Audible
) and
The Eichmann Show
was broadcast on BBC2 (via @
UnitedVoices_
).
@
RareNeilPearson
tweeted a picture of Sam, Emma Chambers and Frank Windsor recording
Bomber
, a 1995 BBC Radio 4 adaptation of the novel by Len Deighton.