Sam plays Eliot Vincent in
The Crimson Field
, a six part series for BBC One which premiered last Sunday (
United Agents
). Presumably he will appear between episodes 3 and 6; cast listings have yet to be released.
He plays Norman Skinner in
D Day: Last Letters Home
, a drama documentary written and directed by Marion Milne. Produced for ITV1, it will be broadcast later this year (
United Agents
and
Marion's ShowFolio
).
Screencaps of Sam and his parents Timothy West and Prunella Scales from episode 2 of
Great Canal Journeys
(they are thumbnails - click them for full size). The episode is available on
4oD
for 7 more days.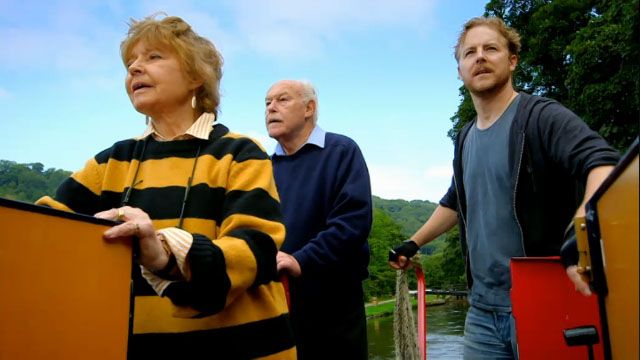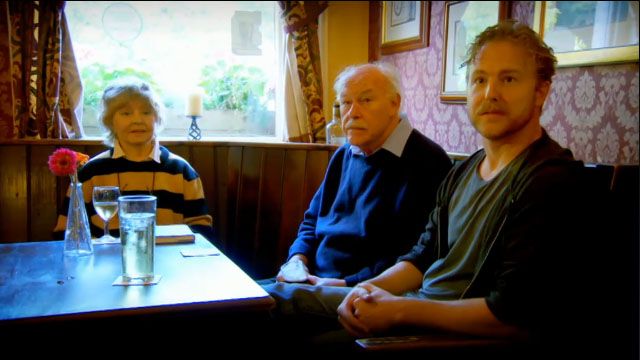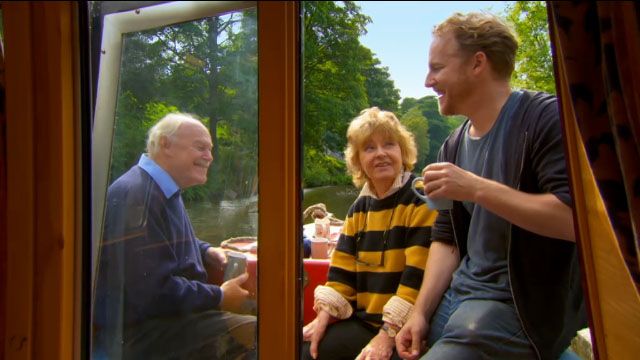 ----------
The
NCA
has launched a campaign called
50p for Culture
. It suggests that local councils should budget at least 50p per person every week on arts, museums and heritage (
The Stage
). In mid March, Carl Woodward tweeted some pictures of Sam (chair of the NCA) speaking about the campaign at
UK Theatre
headquarters
1
|
2
Sam gave a speech about
My Theatre Matters
at Hull Truck Theatre last Wednesday. The theatre, @sarahbrigham and @derbytheatre posted some pictures of him on Twitter
1
|
2
|
3
On 28 March, Sam read a poem by Mark Hurst, "50 Shades of Grayling" at
Pentonville Prison
(
All That's Left
). His reading was part of a protest which opposed new rules preventing prisoners from being sent items such as books. Prisoners' access to books would be limited to gaol libraries or earning money to buy books (
BBC
,
Islington Gazette
,
Islington Tribune
,
Evening Standard
).
----------
Sam presented the DVD award (the Royal Opera House's production of
Tosca
) at the
BBC Music Magazine Awards
yesterday (@
PrestoClassical
). The magazine tweeted a
picture
of Sam at the ceremony.
"...you're not a police officer; you're the emu who killed my sister": some dialogue from a
Scene & Heard
performance in late March (Sam's Twitter, @
exitthelemming
). Scene & Heard produces plays written by children in Somers Town. A registered charity, its patrons include Sam, Hugh Bonneville, Anna Chancellor, Tom Goodman-Hill, Damian Lewis, Bill Nighy and Michael Sheen.
Guests at the
Royal Court pub quiz fundraiser
(18 March) included Benedict Cumberbatch and Romola Garai. Sam's team won the quiz (
Tatler
).