Sam is listed as an actor for the upcoming
Intelligence Squared
debate
Shakespeare vs Milton
. It will take place Sunday 22 June; a venue hasn't been confirmed yet.
Audio
and
video
from last week's debate Jane Austen vs. Emily Bronte are now available. Here are some screencaps of him from the event (they are thumbnails - click them for full size).
as Mr Elton in
Emma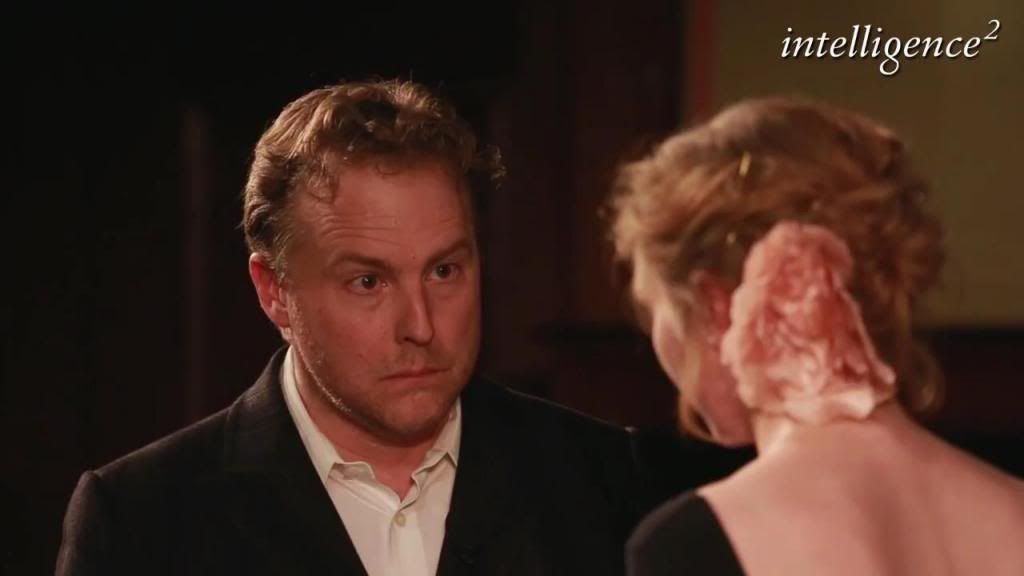 as Lockwood in
Wuthering Heights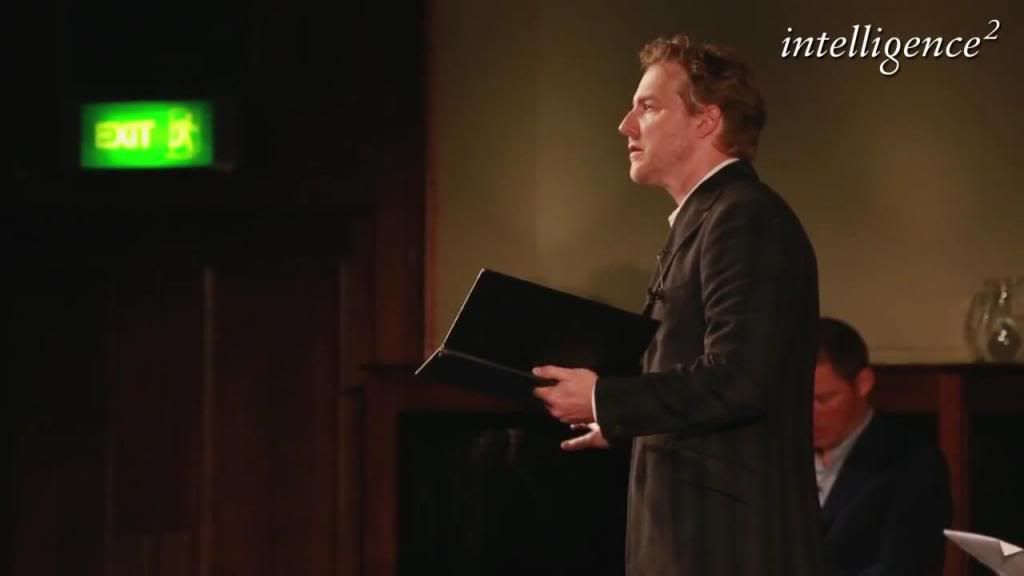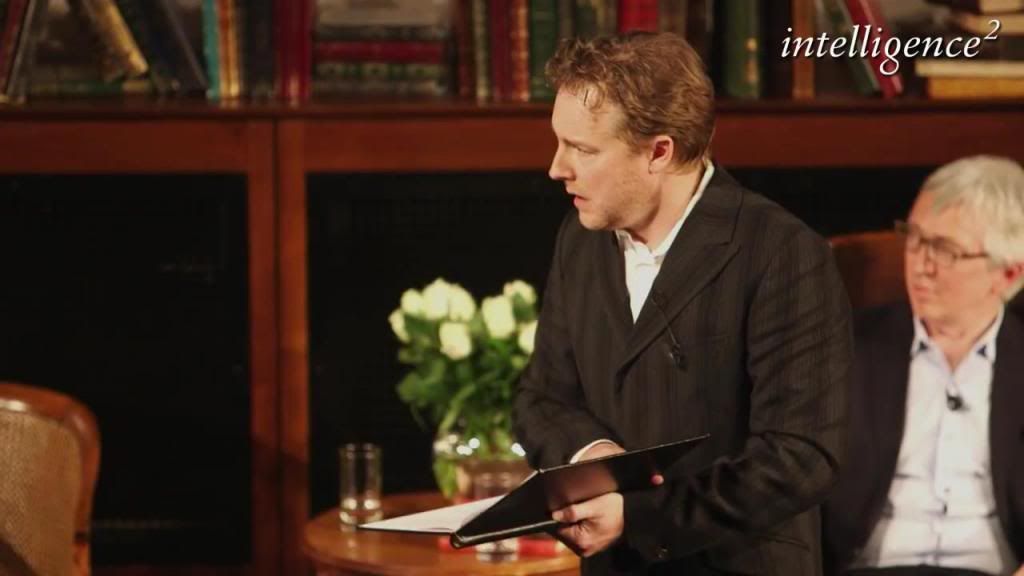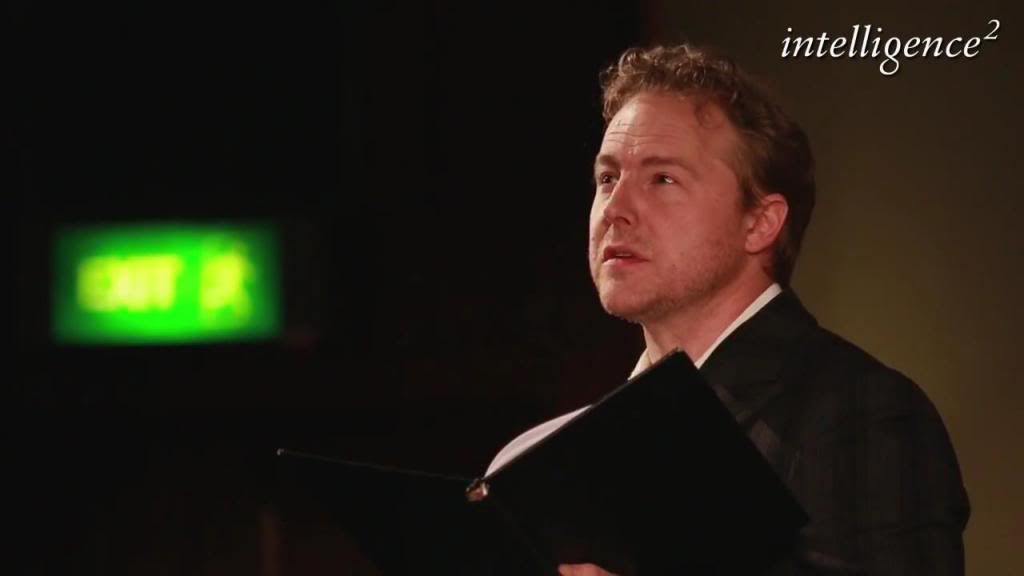 in discussion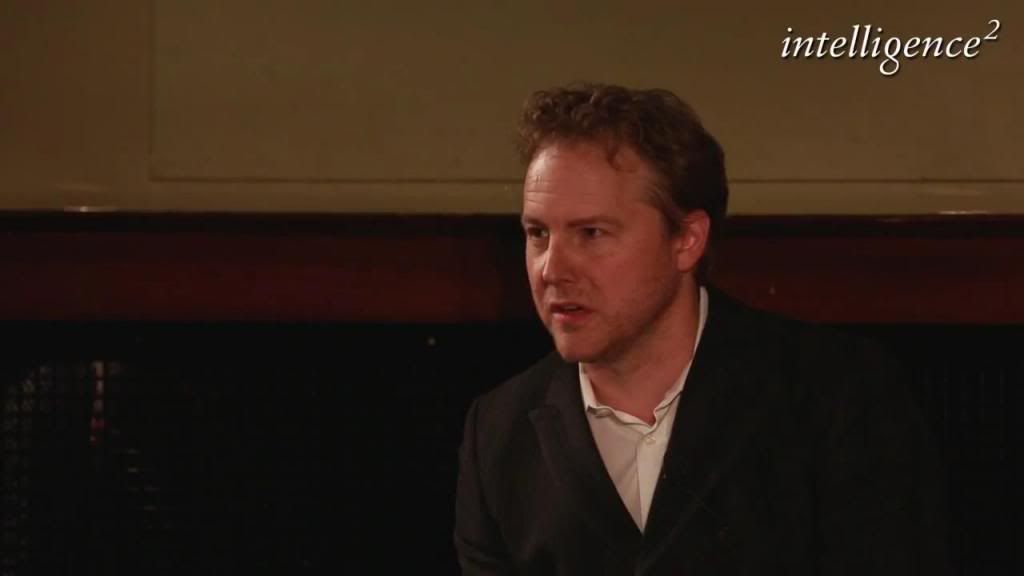 Sam was one of the readers at Belarus Free Theatre's
International Contest of Contemporary Drama
(ICCD) on Monday at the Young Vic (his Twitter, @
exitthelemming
). The awards were presented by Laura Wade (@BFreeTheatre
1
|
2
).
The Orchestra of the Age of Enlightenment tweeted a
picture
of Sam, Katia & Marielle Labèque and some OAE players on stage at the Queen Elizabeth Hall two weeks ago. Sam narrated
The Carnival of the Animals
at the concert.