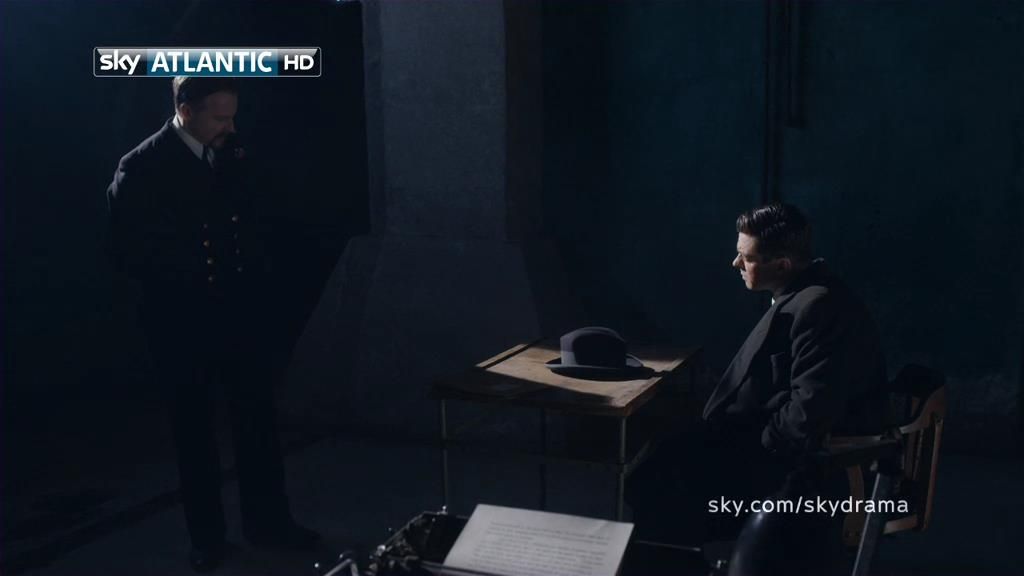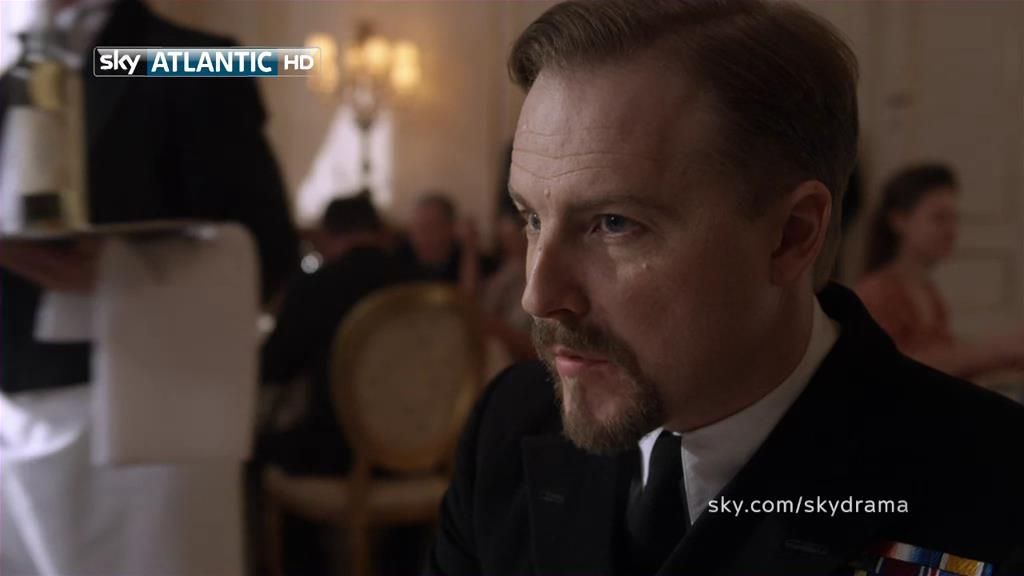 Sam and Dominic Cooper in
Fleming
; click thumbnails for full size (
video source
)
Sam plays Sir Walter Pole in the BBC's upcoming adaptation of
Jonathan Strange and Mr Norrell
(via his Twitter, @exitthelemming
1
|
2
). It began filming last week (
BBC Media Centre
).
Ben Hur
is being repeated on BBC Radio 4 Extra. Episode 1 is now available on iPlayer.
In
Inside Croydon
, he discusses the challenges of providing live narration for films (via @
InsideCroydon
).
Britten Films
will be performed at
Fairfield Halls
tomorrow.
Sam and the Utter Jazz quartet will perform
Look, Stranger
at the
Theatre Royal Winchester
17 November (via @
RuthieCulver
).
----------
Britten in Wartime
will be released by
NMC
on CD 9 December (via @
nmcrecordings
).
It premiered at the Bridgewater Hall 3 October. The Hallé shared a
picture
from the performance on Twitter. Northern Soul's
review
of the performance highlighted the interaction between narrator and orchestra (via @
Northern_Soul_
)
... this, in the expert hands of the Hallé, was a real treat for the ears and the addition of the accomplished actor Samuel West as guide and narrator lent the whole thing a real sense of atmosphere. At times we were all so drawn in it seemed like we really were sitting in New York's Radio City Theatre, watching the original live broadcast back in 1942.
Sam narrates
Little Red Riding Hood
by Paul Patterson at the Southbank Centre on 21 December (via @
Orch_of_StPauls
).
A
video interview
with Dominic Cooper on Sky's
Fleming
site features some footage from the show.
One of Sam's upcoming voiceovers is about MI6 (@
exitthelemming
).
----------
Sam attended the
National Theatre
's
50 years on stage
performance last week (
Getty Images
). His reflections about
Arcadia
(1993) are featured in the
event program
:
A memory: of rehearsals for Arcadia, and Tom Stoppard looking for a line. It needed to say that Thomasina couldn't have known about chaos theory because she didn't have a computer. I'd described chaos as a door that had cracked open five or six times since we got up on our hind legs. The line was there, but underwater, waiting to rise. One day Tom came in, beaming. "I've got it", he said.
"You can't open a door till there's a house."
"That's it", I said. "That's what I wanted to say." And I got to, for the very first time.
Recent publicity for
My Theatre Matters
includes an
article
by Sam in the Morning Star (via @
exitthelemming
); interviews in the
Northern Echo
and
BBC Radio Kent
; and an article in
The Stage
. In October, he gave a speech about the campaign in Birmingham (@
exitthelemming
).
Nocturne
was released in late October (via @
LucyParham
). Lucy Parham's Chopin performances are interspersed with readings by Sam and Harriet Walter.
Tom Stoppard received this year's
PEN Pinter Prize
. Excerpts from his plays were read at the event. Sam read from
Coast of Utopia
(@
buzzbuzz_mylord
).
Sam wrote a
blog post
about the
Palestine Choral Festival
for Sinfini Music (via @
exitthelemming
).