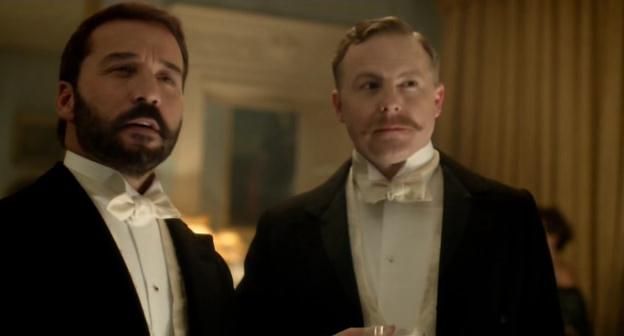 (screencap from episode 1 of Mr Selfridge and a screenshot from the Moomin, Mymble and Little My app)
Filming for series 2 of
Mr Selfridge
began in April. Its broadcast in early 2014 coincides with the centenary of the First World War (
ITV
).
The Vanishing
will be repeated on
BBC Radio 4 Extra
this Saturday.
On 8 June, Sam will read poetry and prose at the
Lewes Chamber Music Festival
, in a concert featuring works by Schumann and Janáček (via the
Mid Sussex Times
).
Sam is the reciter for
Henry V
by Walton, which will be performed by the
Henley Symphony Orchestra
at Shiplake College on 23 June.
He will be the presenter at the Sheffield City Hall
Christmas Concert
(14 December), which is part of the
Sheffield International Concert Season
(via the
Sheffield Telegraph
).
In the second half of the year, Sam is taking part in events highlighting various dimensions of Benjamin Britten's work: WH Auden's poetry, Britten's writing and his music for cinema. He and the Utter Jazz
musical ensemble will perform at the
Stratford-upon-Avon Poetry Festival
(21 July). "Look, Stranger" focuses the collaboration between Auden and Britten. On 20 August, Sam and Alexandra Harris will discuss the relationship between Britten's words and music at the
Proms
(
BBC Proms
). Two months later, the Aurora Orchestra will make its debut at the
Fairfield Halls
on 10 November. Sam will narrate documentaries scored by Britten.
Sam, Rebecca Swift, Esther Freud, and Sjón will explore the literary legacy of Tove Jansson in
"Between Light and Dark"
at the Writers Centre Norwich on 18 June.
Juliet Stevenson, Ronald Pickup and Sam will make appearances at the
Ledbury Poetry Festival
(5-14 July; via the
Ledbury Reporter
).
He is on the judging panel for the
Forward Prizes for Poetry
. The prizes will be awarded 1 October at the
Southbank Centre
.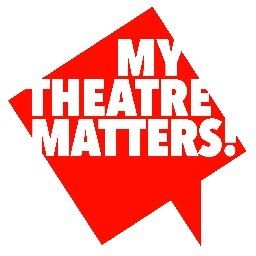 Sam will appear in the video for
"Handyman Blues"
by Billy Bragg. A few weeks ago, he shared a
picture
from filming on Twitter.
He narrates an upcoming audiobook of
For Your Eyes Only
- it is part of
007 Reloaded
(tweets
1
|
2
|
3
|
4
).
Last week, Sam, Hattie Morahan and Juliet Stevenson performed at a
gala
for
Peace Brigades International
.
In April, he narrated
The Genius of Turner: Narrating the Industrial Revolution
on BBC2, starred in the Saturday Drama
Present Laughter
and
stage managed
a concert at
Prussia Cove
featuring works by Beethoven and Hindemith.
His
response
to Maria Miller's maiden speech as Culture Secretary is at the Arts Funding Ning. Also, he has written a
piece
in support of the
My Theatre Matters
campaign.