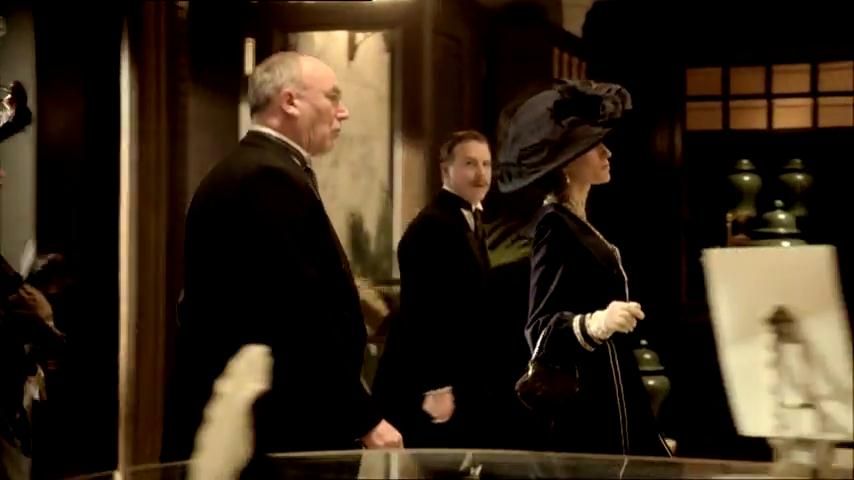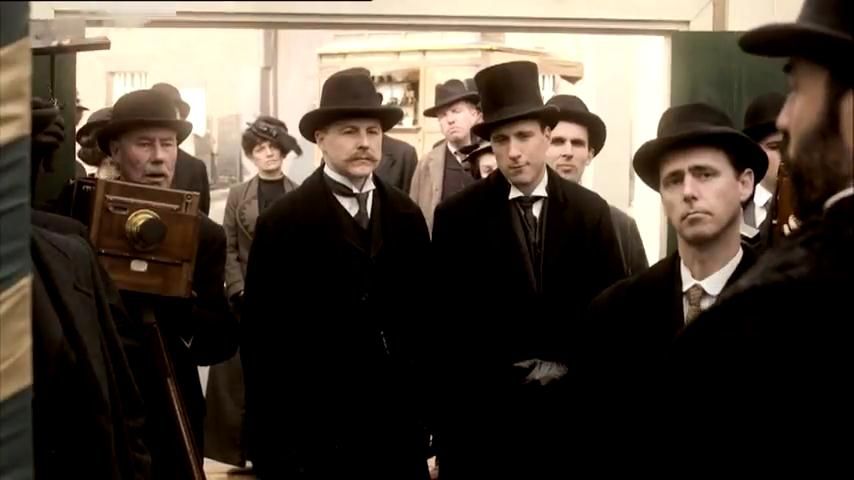 (Screencaps from the Mr Selfridge trailer. Click for full size.)
Mr Selfridge
premieres 6 January on ITV1 at 9pm (Sam's Twitter, @
exitthelemming
). The series'
press pack
contains an interview with Sam. Also, he can be briefly glimpsed in the
trailer
for the show.
Sam narrates two BBC documentaries this week:
Moominland Tales
(BBC4, 26 December) and
Neil Armstrong - First Man on the Moon
(BBC2, 30 December; via @
exitthelemming
).
He narrates
Secrets of Highclere Castle
, which will premiere 6 January on PBS (@
exitthelemming
).
Sam has done some readings from timpanist Charles Turner's diary for a film produced by Red Ted Films (@
tommyrpearson
).
AudioFile's
review
of
A Possible Life
focuses on the performamces of the narrators:
"Each part of this novel about success, spiritualism, mental health, and the soul is expertly delivered by a different narrator who perfectly projects the story's tone and energy. Samuel West's melancholic, refined air and emotional register reflect Geoffrey's experiences as a British schoolteacher turned concentration camp escapee..."
Sam has drawn a
doodle
for the 2013
National Doodle Day
celebrity auction.
Ralph Fiennes, Joanna Lumley and Sam have contributed to an appeal to David Cameron regarding political prisoners in Belarus (the
Guardian
).