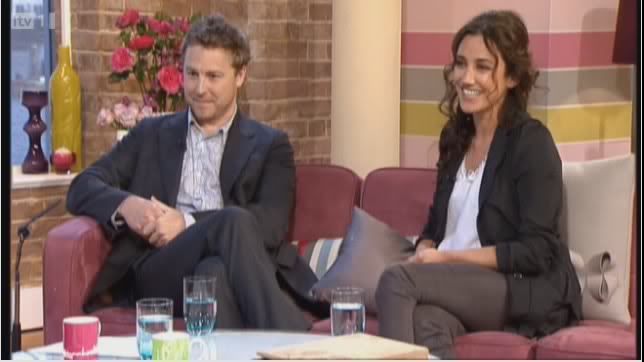 Eternal Law
was chosen as a TV highlight by the
Guardian
. It was reviewed on
Front Row
on Wednesday; Matt Thorne described Sam West as "brilliant" (via @
therailwayarms
).
Here's a selection of tweets about the series premiere:
@lawrencenotrin: "just watched Eternal Law, so dramatic and charming! Can't wait for the next ep."
@theatrekind: "I ADORED it. Nice to see my profession as good guys for once - some of us do care. :)"
@Holly_House: "we enjoyed #eternallaw on our sofa. Good fun. Interesting story concept & York looked great"
@_faeriequeen: "@exitthelemming You were absolutely brilliant in Eternal Law, and the vote from this corner was that you should wear more suits w/braces. ;)"
Sam and Orla Brady were interviewed on
This Morning
and
Arts Extra
(starts at 9:00) on Thursday.