[updated 11 February 2012]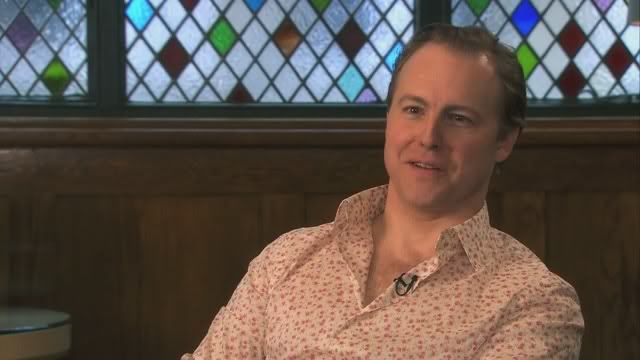 (my screencap; video source - Great West End Theatres trailer)
Sam will narrate The Soldier's Tale by Stravinsky and The Seven Deadly Sins (world premiere) by Sally Beamish at the Lake District Summer Music Festival on 5 August.
The Saturday Play
Five Days in May
will be repeated today. Sam stars as David Cameron.
Sam features in the upcoming documentary series
Great West End Theatres
(via
The Stage
).
Jonathan Gaisman QC and Sam will be the quizmasters for the
IMS Prussia Cove and Streetwise Opera fundraiser
, St Columba's Hall, 22 June from 6.30pm.
Reminders of upcoming performances in June:
Henry V by Walton will be performed by the Halle at Sheffield City Hall on 3 June. Sam will be the reciter.
Sam will read Lorca poems and Tchaikovsky letters at the concluding concert (5 June) of the Purbeck Art Weeks
He will narrate The Soldier's Tale by Stravinsky at the Kew Music Festival on 26 June