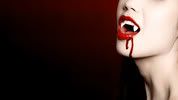 A reminder: Dan reads the first episode of
A Short History of Vampires
,
"Dracula's Guest"
by Bram Stoker, which will be broadcast on BBC Radio 7 tomorrow at 6.30pm and repeated on Monday 14 February at 12.30am.
The programme page for
Words and Music
"Money"
is available. Dan and Sylvestra le Touzel are the readers.
Dan narrates the audiobook
My Dear I Wanted to Tell You
by Louisa Young, which will be released by Harper Collins on 1 April.