From David Buckley: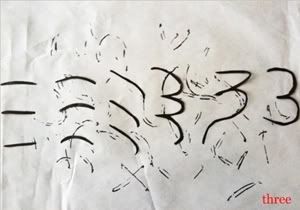 Source: shopfront.org.au
Three
October 22 (preview) 7pm
October 23 8pm
October 24 2pm & 8pm
October 25 5pm
Tickets $10/$15
Bookings 9588 3948
Shopfront: 88 Carlton Pde, Carlton 2218 NSW Australia

Three is a collection of new theatre from the Arts Lab residency at Shopfront Contemporary Art Centre. Come along and become a part of the artist's journey as they unleash their creations onto the unsuspecting public!

Join David Buckley, Sam Dalley and Tim Spencer as the creatures of their imagination take over Shopfront. Expect stories, dreams, singing and dancing with a healthy dose of love, fantasy and disrespect for authority.

As a special offer for students and emerging artists, super cheap $5 tickets are available to the preview performance on Thursday 22nd. After the show the three artists will participate in a question and answer session about their process and the Arts Lab program. This is the perfect opportunity to get an inside view of Arts Lab, and kick start your ideas about being involved in 2010!

For more information about performance times and ticket purchases see the e-flyer.

You can also read about David, Sam and Tim's work at their blog artslab09.

Don't miss this opportunity to see three exciting artists in their element!