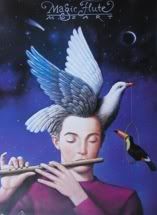 choiroflondon.org|palestinemusicfestivals.org
IMEU
"...the direction by well-known English actor Samuel West was precise and tasteful..."
Excerpt from "Mostly Mozart in Ramallah" (Jerusalem Post, 15 April 2007):
"'...It was important for us to come here, to Ramallah, Nablus and Bethlehem, because people here need this breath of fresh air. They are very curious and they long for such performances,' said Sam West...'Why did we come to Palestine and not to Israel? Well, it's clear: there is an excellent opera house in Tel Aviv, and people there are used to these kinds of [performances], whereas in Palestine it's in a way a terra incognita,' he said.
In addition to the Palestine Mozart Festival, West said he's also working on joint projects for Arab and Jewish choirs.
'If we wait for the politicians to make peace, we will wait forever,' he said. 'But when you play music together, you have to be attentive to one another, work together and respect the person you are playing with...'"
Tags: