[updated 19 March 2011]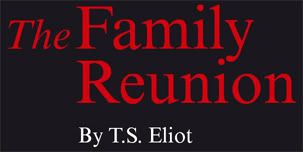 Interviews
Theatre Voice [
link
]
Loose Ends [
link
]
theatreland.tv (via
m4sure
) [
link
]
Study guide
Donmar website [
link
]
Reviews
Rogues & Vagabonds
"...Samuel West, as his Lordship young Harry, cuts the perfect figure of a tortured aristocrat, unsure of his past and desperately unclear about his future. West adds a breadth of emotional experience to this character which makes the journey of self-realization all the more believable and, ultimately, all the more troubling. There is a deep sense of self-loathing in Harry as he admits the horrific truth of the last few months and confronts the demons which, quite literally, haunt him. Only an actor of West's calibre could pull this off so convincingly..."
The Independent
"...Wilton and West tackle Eliot's difficult speeches with a burning intensity. Hattie Morahan is vibrant too..."
Curtain Up
"...Jeremy Herrin's direction wisely focuses on strong, clear performances... Sam West's Harry maintains his clipped 1930s accent throughout his haunted torment, but also manages to convey the warmth and sympathy of his tortured, if obscure, predicament...expert performances hint at the timelessness of Eliot's themes."
The Daily Express
"...As Harry, Samuel West has the right level of psychological torment mixed with disdain for his family's banalities..."
The Spectator
"...Sam West is shrewdly cast as the heartless, delusional Harry..."
MusicOMH
"...Samuel West's restlessly tortured Harry, wracked with guilt over his wife's death and searching for some deeper meaning in his life, conveys real intensity...Hattie Morahan suggests Mary's frustrated desire to escape..."
The Times
"...West makes Eliot's tormented, occasionally hectoring Harry rivetingly watchable..."
Telegraph
"...the cast, spearheaded by Samuel West's haunted, brooding Harry, have got the measure of it..The ensemble playing is uniformly excellent..."
The Stage
"...[Harry] is played here by Samuel West with an almost insolent throwaway style that heightens and deepens the drama.
The greatest gain is in his long conversational encounter with Hattie Morahan's Mary, the urgent exchanges between these brilliant young actors enjoying a Hamlet and Ophelia intensity, he angry and impassioned, she troubled and emotional, signalling her innermost feelings with subtle body language...."
The Guardian
"...Jeremy Herrin's cast is impeccable...In the past, reviewers have thought Harry a prig, but in Samuel West's performance he is a sympathetically tormented soul searching for peace..."
whatsonstage.com
"...West makes something really moving of his [Harry's] insistence that he is living a nightmare and that the rest of the family is weighed down with the triviality of everyday life..."
hal-for-king
"...This is all about the actors having a teasing time with a testing text and not one of them faltered..."
Pictures
Production:
Tristram Kenton/The Guardian
unknown/
Daily Mail
,
whatsonstage.com
Johan Persson/
Donmar Warehouse
,
The First Post
,
Time Out
Behind the scenes:
Marc Brenner/Donmar Warehouse
Press night after party:
wooller.com
1
|
2
|
3