[updated 13 September 2009]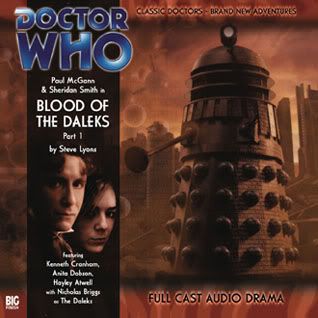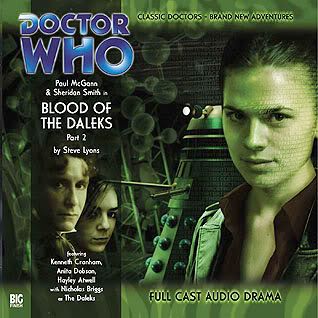 BBC7
Broadcast 31 December 2006 and 7 January 2007 (2 episodes)
Behind the Sofa
"...Anita Dobson's Klint and Hayley Atwell's Asha spend most of the episode in their own two handed story naively misunderstanding the Dalek's intentions; both are very good with Atwell (who played Rosa in the BBC's recent adaptation of The Ruby [sic] and the Smoke) in particular showing an authority that'll become really important across the story..."
msimpson1964 @ Timelord
"...Hayley Atwell plays scientist-with-a-secret Asha Gryvern with an easy assurance that belies her relative youth..."
The History of the Doctor
"...The cast is stellar. With the greatest respect to Big Finish's regular troupe of performers, after ninety monthly releases it is nice to hear some different voices coming at you – especially those of talents like Anita Dobson; Kenneth Cranham; Gerry O'Toole; and Hayley Atwell. The latter, despite lacking the 'big-name' status of some of the others, really stole the show for me with an absolutely superb performance..."
Links
Wikipedia [
link
]
Big Finish productions
1
|
2
Doctor Who
Guide [
link
]
Tags: